iPhone X Is It Really Worth £1000
So you might have already own an iPhone 6 or maybe an iPhone 7 or have you pre ordered the newly released iPhone 8 ? Should you just wait for the iPhone x and is it really worth over a £1000. After all what do you actually use your iPhone for. In a recent poll of what the mobile phone is used for it may surprise you to know that actually making calls on the phone didn't make it into the top 10 of daily uses. Making phones calls came in at the 11th most common use.
What once was a simple expensive device for making calls and maybe an occasional text have evolved into a mini smart computers, smartphone if you will.
THE TOP 10 DAILY USES OF OUR SMARTPHONES:
1. Text – 88 per cent
2. Email – 70 per cent
3. Facebook – 62 per cent
4. Camera – 61 per cent
5. Reading news – 58 per cent
6. Online shopping – 56 per cent
7. Checking the weather – 54 per cent
8. WhatsApp – 51 per cent
9. Banking – 45 per cent
10. Watching videos on YouTube – 42 per cent
poll taken from the Express
Lets take a look at what all the reviews are saying about the iPhone X and will you be using to actually make more calls or will there be added distractions to make you forget about ever talking to anyone again your smartphone.
Why you'll definitely want a case for your iPhone X
But the iPhone X is going to be different. It has a new edge-to-edge OLED display that stretches from corner to corner. The fat bezels on the iPhone 8 and 8 Plus and older iPhones are there for an important reason: They house important components underneath like the Home button and the earpiece, selfie camera, and proximity sensor. They also serve another purpose people don't often realize: they absorb a lot of impact whenever you drop your phone.
With iPhone X, the device is the display. An all-new 5.8-inch Super Retina screen fills the hand and dazzles the eyes.1
The bezels are the unsung heroes saving your phone's screen from cracking or shattering when you don't drop it face-down. On the iPhone X, these safeguards are gone. Its screen is completely exposed on the front and the sides. One drop on the corner and there's an even greater chance it'll create a fracture that'll expand across your screen.
And fixing it won't be cheap. The iPhone X's screen is connected to the new TrueDepth cameras housed in the "notch". With more advanced sensors inside, repairing a screen that's likely attached to it will be much more difficult.
The iPhone X's glass back will also be another easy point for damage. Even though Apple says it's using the strongest glass for the back, you know a lot of people are gonna sit on their iPhone X, or drop it badly, and it's gonna shatter. It happened with the iPhone 4 and 4S, and it'll happen again with the X. Glass is glass. It's not unbreakable.
So, yes, I'm going to reluctantly buy a case for my iPhone X, even if it's one from the $0.99 store (I'll probably just end up paying way too much for a leather one from Apple). And you'd better buy one, too, if you plan on getting the X.
Here's why watching movies on the iPhone X will be a 'cinematic experience'
When the iPhone X was unveiled a few days ago, tech nerds went on to believe that the Apple is simply playing catch up to the flagships from the Android universe. For example, they announced the availability of HDR support for the first time on the iPhone, a technology that was already made available on multiple Android devices last year. However, when Apple puts a technology to use in one of their commercial products, it has to be the most refined iteration of itself and the HDR on iPhone X is no exception.
Before knowing about the HDR on iPhone X, you must know that HDR or High Dynamic Range imaging is a display technology that helps the screen to generate more life-like images with dynamic colour spectrum, more brightness and increased contrast — similar to what the human eye sees. There are many types of HDR and in the present scenario, two of which are used for non-broadcast picture formats: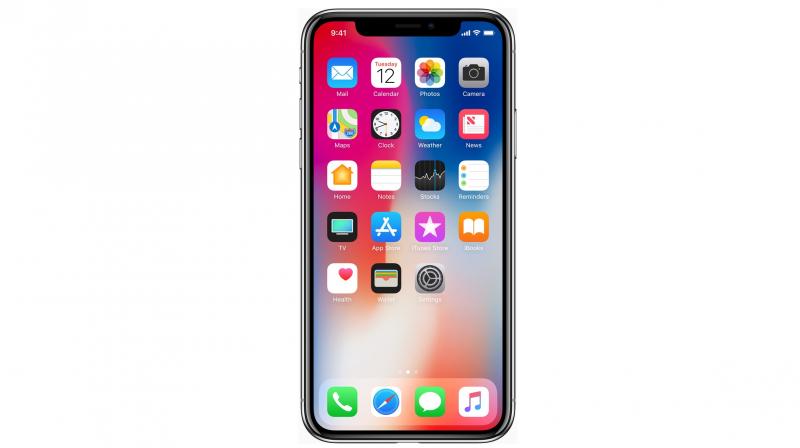 This is an open source format of HDR picture format that is embraced by most manufacturers looking to jump on the HDR bandwagon without paying licensing fees. Being open source means that it has to work with every kind of device, which also means you don't see the best of colour, contrast and brightness variations. Some notable devices that use this format are the Sony PlayStation 4, Microsoft Xbox One S and the Samsung Galaxy Note 8. Think of HDR10 as the Android of the HDR world —free to use without any licensing fees.
Dolby Vision:
It is developed by Dolby — a name well-known in the world of audio tuning, and comes with a dedicated chip to render the vast range of colours, contrasts and brightness. If a device supports Dolby Vision, then it has to have the dedicated hardware to gain the benefits of a proper HDR picture. To understand how good Dolby Vision is over HDR10, consider the following data — HDR10 can produce brightness up to 1000 nits whereas Dolby Vision can go up to 10,000 nits; HDR10's 10-bit colour processor is no match for Dolby Vision's 12-bit one with more colour range. If a manufacturer uses Dolby Vision, they have to pay a license fee for using their technology.
read more at deccanchronicle.com

When Apple's new iPhone X arrives next month, its Face ID technology will introduce a new era of convenience—but also new risks of broad face-based surveillance by corporations and governments.
Apple's strong record on privacy means it's likely to deploy the facial recognition tool responsibly, but that doesn't account for third-party companies that plan to integrate Face ID into their apps. Such companies could seek to assemble their own databases of faces and, in the worst case scenario, use a facial database to identify consumers online and in the streets for ad purposes.
App makers typically get permission to collect data through terms-of-service agreements, which very few consumers bother to read. In theory this could be a way for app makers to vacuum up millions of facial images.
Apple has yet to disclose full details of how Face ID will operate, though a source familiar with the tool says there is a plan to prevent app makers from violating user privacy. Meanwhile, outside of a single state law, consumers will have little recourse if companies begin to collect images of their face without consent.
A larger and faster 12MP sensor. A new colour filter. Deeper pixels. And a new telephoto camera with OIS.
Facial recognition technology is not new. Casinos have used it for years and, more recently, Samsung and Microsoft began offering it as a feature for consumers to unlock their phones and laptops. What's different is the hype over Apple's iPhone X is likely to thrust facial recognition into the mainstream like never before.
#FaceID
Good: Design looks surprisingly robust, already has a panic disable.
Bad: Normalizes facial scanning, a tech certain to be abused.

— Edward Snowden (@Snowden) September 12, 2017
Face ID, in a nutshell, is about Apple replacing fingerprints with facial images as a security feature on the iPhone X. For consumers, this means they'll be able to unlock their phone just by looking at it, and also to use their face as a means to authorize in-app transactions with banks and retailers.
The feature has been hailed for its convenience, but it has also raised concerns that third parties—namely law enforcement or thieves—will be able to unlock iPhone Xs against their owners' will just by pointing it at them. But there's also a more subtle worry that Face ID will give Apple and its app partners an easy way to create a massive database of consumer faces.
So far, Apple has smoothed over privacy concerns by noting Face ID is entirely self-contained within the phone: The facial image, which is created with a special camera on the device, is stored only on the iPhone and never shipped back to Apple. This means that, while consumers' photos and other content are regularly transferred to Apple's iCloud storage service, this won't be the case with their facial recognition data.
iPhone X Is It Really Worth £1000
Is there any need to worry about you facial recognition images on a database as Apple corp have always kept your information private. Will you mind having to spend a few extra ££££ on a case to protect the glass on the phone. Imagine how many phone calls you would have to make and actually speak with someone on your phone before it would justify the £1000. However with all the new enhancements and promises of virtual reality and some of the stats below and having the latest technology in your fingers the price tag might not have any bearing at all
With the iPhone X, Apple has also boosted resolution and pixel density, from 1,334 x 750 (326 pixels per inch) on the iPhone 8 and 1,920 x 1,080 (401 pixels per inch), to a much sharper 2,436 x 1,125 (458 pixels per inch).
Introducing A11 Bionic. The most powerful and smartest chip ever in an iPhone, with a neural engine that's capable of up to 600 billion operations per second.
The four efficiency cores in the all-new CPU are up to 70 per cent faster than A10 Fusion. And the two performance cores are up to 25 per cent faster.
With no charging cable required, iPhone X is truly designed for the future of wireless.
Bullet point information taken from Apple.Com
Perhaps the iPhone 8 or even the iPhone 7 will be more than suitable for everyday use especially now with the IOS 11 opening up more possibilities
[amazon_link asins='B01LW1VU9E' template='ProductAd' store='casinodumm-21′ marketplace='UK' link_id='3845fb8e-a08e-11e7-adef-597cf98992e5′]